Jeffrey MacBride PMP is the Founder and President of Fractional PM LLC. The program maintenance professional is based in the Greater Philadelphia, Pennsylvania area, with additional remote availability via virtual appointment. MacBride maintains nearly two decades of experience in the development and maintenance of software programs as utilized in the aviation industry. At the helm of Fractional, MacBride is eager to translate his skill set for the benefit of other disciplines.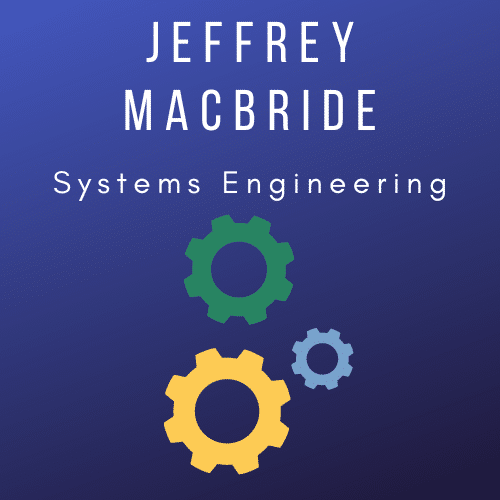 Engineering and Program Maintenance Qualifications
From the start of his collegiate journey, Jeffrey MacBride set his focus in the direction of engineering. At Rowan University, MacBride completed his Bachelor of Science degree in Electrical and Computer Engineering. He also pursued a plethora of Computer Science and Mathematics courses during his time as an undergraduate at Rowan. Combined, these focus areas set the foundation for MacBride's career as a PMP, or professional in program maintenance. He then continued on to complete his Master of Science degrees in Engineering Maintenance and Software Engineering from Drexel University. Additional professional certifications maintained by MacBride include Lean & Six Sigma Green Belt, Lean & Six Sigma Black Belt, PMP and CSM.
Throughout his career, Jeffrey MacBride has maintained numerous roles in the project moderation side of engineering. As a PMP, MacBride has spearheaded and navigated the development, implementation and maintenance of professional training programs. Although his primary areas of engineering expertise is centered around aviation software, he excels in strategy formulation across disciplines and industries. Prior to the launch of his own PMP business, MacBride maintained various PM roles within Lockheed Management for over a decade.
In 2021, Jeffrey MacBride established his own freelance PMP outfit: Fractional PM LLC.  Fractional excels in providing clients with the leadership necessary to establish and execute projects from the planning stage to completion.  At the helm of Fractional, MacBride has a hands-on approach to his leadership and involvement.  He looks forward to the expansion of the startup, as Fractional expands its portfolio to accommodate the needs of various disciplines.