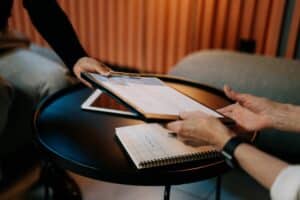 If you are looking to land a project management position, it is important to make your resume stand out as much as possible. Your resume is the first thing potential employers will see from you, so it is vital that it reflects your professional accomplishments.
As a Project Management Professional with over 15 years of experience, Jeffrey MacBride enjoys embracing opportunities to expand his list of professional certifications and qualifications. Today he shares 4 resume tips for landing a project management position.
Use numbers and data to highlight your achievements in previous positions. If you already have experience managing projects, talk about the budget, the scope of the project, and any statistics you can provide.
Highlight software that you are familiar with in the technical skills section, such as Microsoft or project management tools you have used in the past.
For most people, using a reverse chronological layout for your work experience is the way to go. If you have recently graduated from college and don't have a lot of work experience, you may want to put your education towards the top of the page.
Use keywords in your resume that relate to project management. Many employers use automated technology that scans resumes for keywords. If you don't have these keywords, your resume might get tossed aside.