Managing virtual teams in project management requires a unique set of skills and strategies to ensure successful collaboration and project delivery. In this blog post, we will explore some best practices for effectively managing virtual teams, optimizing productivity, and fostering strong team dynamics.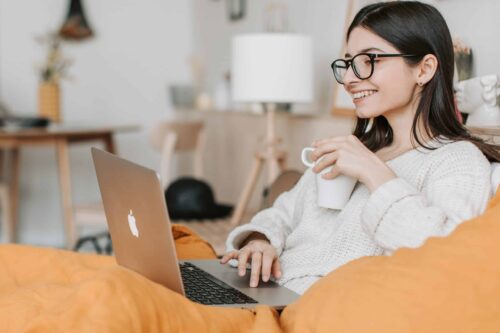 7 Tips for Managing A Remote Team
1. Establish Clear Communication Channels
Effective communication is crucial for virtual teams. Set clear expectations for communication channels, such as video conferences, instant messaging, and project management tools. Regularly communicate project updates, milestones, and goals to keep everyone aligned.
2. Foster Trust and Relationships
Building trust within a virtual team is essential. Encourage open and honest communication, and establish opportunities for team members to interact and bond. Virtual team-building activities, regular check-ins, and one-on-one meetings can help strengthen relationships and create a sense of camaraderie.
3. Define Roles and Responsibilities
Clearly define the roles and responsibilities of each team member to ensure everyone understands their tasks and deliverables. Set realistic deadlines and provide clear guidelines for project expectations. This clarity will enhance accountability and prevent misunderstandings.
4. Utilize Project Management Tools
Leverage project management tools and technology to facilitate collaboration and streamline workflows. Tools like Asana, Trello, or Microsoft Teams can help with task assignment, progress tracking, document sharing, and centralized communication.
5. Promote Transparent Documentation
Maintain a centralized repository for project documentation, including project plans, meeting minutes, and shared resources. This ensures that all team members have access to the latest updates and reduces the risk of miscommunication.
6. Encourage Regular Check-Ins
Schedule regular check-ins with individual team members and conduct team meetings to discuss progress, address challenges, and provide feedback. This promotes a sense of accountability and allows for timely problem-solving.
7. Adapt to Time Zone Differences
If your virtual team spans across different time zones, be mindful of scheduling meetings and deadlines. Find a balance that accommodates everyone's availability and rotate meeting times to ensure equal participation.
Conclusion
Managing virtual teams in project management requires proactive communication, trust-building, and the effective use of technology. By implementing these best practices, project managers can overcome the challenges of remote collaboration and ensure successful project outcomes. Embrace the opportunities offered by virtual teamwork and create a cohesive and productive project environment.