As a project manager, it's crucial to start your project off on the right foot with a successful kickoff meeting. This sets the tone for the entire project, establishes expectations, and aligns all team members.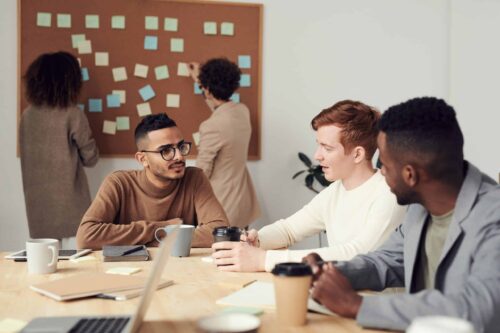 7 Steps for a Successful Meeting
Here are some tips on how to lead a successful project kickoff meeting:
Prepare an agenda
An agenda helps you stay organized and ensures that everyone is on the same page. Include an overview of the project, the scope, deliverables, milestones, roles and responsibilities, and any risks or concerns.
Set the tone
Be positive, enthusiastic, and confident about the project. This sets the tone for the rest of the team and encourages them to be equally engaged.
Introduce the team
Make sure to introduce all team members and their roles. This helps establish accountability and sets expectations for collaboration.
Define project goals
Clearly define the project goals, objectives, and expectations. This helps everyone understand the purpose and focus of the project.
Establish communication protocols
Determine how the team will communicate throughout the project, including the frequency and channels for updates and feedback.
Discuss risks and challenges
Discuss potential risks and challenges that may arise during the project and establish contingency plans.
Define success criteria
Establish how success will be measured and defined for the project.
Conclusion: Set Yourself Up For Success
By following these tips, you can lead a successful project kickoff meeting and set your project up for success. Remember to stay organized, be positive, and communicate clearly with your team. Good luck!
Jeffrey MacBride is a highly experienced project management professional with over 15 years of experience in the field of engineering. He holds a PMP, CSM, and several other certifications and is passionate about sharing his expertise with others.