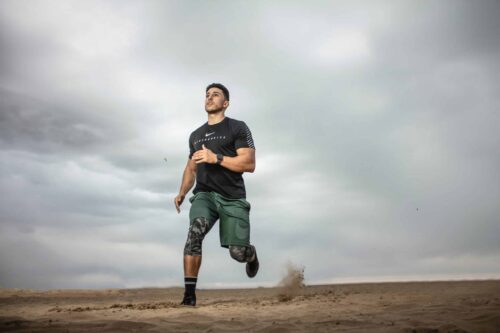 If you're a busy professional, it can be tough to juggle a demanding career with maintaining a consistent fitness routine. The good news? It's entirely possible to strike that balance and prioritize your well-being. 
Let's dive into five practical tips to help you achieve harmony between your career and fitness goals.
5 Tips For Juggling Career and Fitness
1. Prioritize and Plan Ahead
Just as you schedule meetings and deadlines, carve out dedicated time for fitness. Whether it's early mornings, lunch breaks, or evenings, block off specific times in your calendar for workouts. Planning ahead minimizes schedule conflicts and ensures you stay committed to your fitness routine.
2. Opt for Efficient Workouts
When time is of the essence, choose workouts that deliver maximum results in minimal time. High-intensity interval training (HIIT), circuit training, and Tabata-style workouts offer an effective way to elevate your heart rate, burn calories, and build strength in a short span. Remember, quality matters more than quantity.
3. Embrace Active Commuting
If feasible, incorporate physical activity into your daily commute. Walk or bike to work, or consider getting off a few blocks early and walking the rest of the way. These small adjustments contribute to your daily step count and overall fitness level.
4. Make Healthy Nutrition a Habit
Fueling your body with nutritious foods enhances your energy levels and performance both at work and during workouts. Opt for balanced meals rich in lean proteins, whole grains, fruits, and vegetables. Prepare meals in advance to avoid unhealthy temptations during busy days.
5. Leverage Technology and Accountability
Use fitness apps, wearable trackers, or online workout videos to stay motivated and track your progress. Setting goals and tracking your achievements fosters a sense of accomplishment. Additionally, consider enlisting a workout buddy or joining a fitness class to hold yourself accountable and make exercising more enjoyable.
In Conclusion
Balancing a demanding career with a fitness routine requires intention, planning, and commitment. By prioritizing fitness, incorporating efficient workouts, embracing active commuting, maintaining healthy nutrition, and leveraging technology, you can achieve a harmonious blend of professional success and personal well-being.
Remember, small steps lead to significant results. Your health and fitness journey is an investment in your overall quality of life. Embrace the challenge, celebrate your victories, and enjoy the rewards of a balanced and fulfilling lifestyle.