In project management, successfully managing stakeholder expectations is crucial for project success. This blog post offers valuable tips and strategies to help project managers effectively handle stakeholder expectations and enhance project outcomes.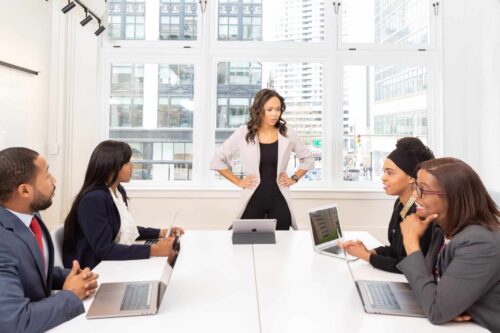 5 Tips for Managing Stakeholder Expectations
Identify and Prioritize Stakeholders
Begin by identifying all project stakeholders, both internal and external. Categorize them based on their level of influence, interest, and impact on the project. Prioritize stakeholders based on their significance and the potential impact they can have on project success.
Communicate Early and Often
Establish open lines of communication with stakeholders from the project's outset. Clearly communicate project objectives, timelines, and deliverables, ensuring stakeholders understand their roles and responsibilities. Regularly update stakeholders on project progress, risks, and changes to maintain transparency and manage expectations.
Set Realistic Expectations
Define realistic project goals, timelines, and constraints in collaboration with stakeholders. Be transparent about project limitations and potential challenges. By setting clear expectations upfront, you can avoid misunderstandings and align stakeholder expectations with project realities.
Actively Engage Stakeholders
Involve stakeholders throughout the project lifecycle to ensure their perspectives are considered. Seek their input during planning, decision-making, and problem-solving processes. Regularly gather feedback and address concerns promptly to foster a sense of ownership and engagement among stakeholders.
Manage Scope Changes Effectively
Scope changes are common in projects, but they can impact stakeholder expectations. Implement a change control process to evaluate, approve, and communicate scope changes to stakeholders. Clearly explain the reasons behind changes and their implications, managing any potential resistance or dissatisfaction.
Conclusion
Managing stakeholder expectations is a critical aspect of project management. By implementing these tips, project managers can establish effective communication channels, set realistic expectations, engage stakeholders, and handle scope changes proactively. Embracing these strategies will contribute to project success and stakeholder satisfaction.
Jeffrey MacBride is a highly experienced PMP and engineering professional with over 15 years of expertise. With a passion for project management and a dedication to continuous learning, he shares valuable insights and advice to help fellow project managers excel in their roles.