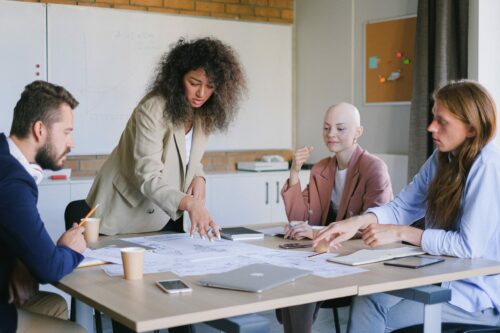 The term "project manager" sounds like a pretty vague term if you are someone who doesn't currently work in an office setting. Companies need project managers to execute the various projects that need to be done. If you are thinking about a career in project management, you might be wondering what industries they work in.
Jeffrey MacBride is an experienced project management professional working in the engineering sector. He maintains of Bachelor of Science degree in electrical and computer engineering as well as a dual Master of Science in engineering management and software engineering. 
Here are some of the industries in which project managers work in:
Marketing and advertising
Information technology
Architecture
Construction
Consulting
Aerospace
Healthcare Administration
Pharmaceuticals
Resources
Engineering
Finance, insurance, and baking
Oil and gas
Law
Energy
Defense
What are the project management roles?
Within each industry, there can be several different roles under the umbrella of project management. Depending on the size of the company, there might just be one project manager or they may work with a range of other professionals. Some of the roles might include:
Assistant project manager (there might be several at a large company)
Team leader – this is a go-between for the project manager and team
Project scheduler
Project Coordinator
Resource manager
Senior project manager